Save for the safety and happiness of my family, there is really only one worry that keeps me awake at night: the safety of customer data.
Seriously. This isn't a joke or hyperbole.  It pains me that I'm not always able to convince a customer that they need to protect their data and systems – and by extension, their business and employee's livelihood.  
Each World Backup Day, I try reflect on what I can do to better communicate the real cost of downtime. Often, I'll just have a customer list out every task they can't do if their system is down. They're always surprised by just how much each minute of downtime can affect their bottom-line.
Then there's the costs that you can't assign a number to. How do you quantify the negative brand perception your customers have when they can't access your services? Or the moral loss your employees face after waiting hours for their computer to work? The loss your business can face can't always be measured.


The Threat of Ransomware
"Ransomware" has, unfortunately, become a household word. Even just a few years ago, most people didn't know what it was, or how it could impact their business.
You may have seen the stories on the news about the good guys paying the bad guys to get their data and systems back online. According to the Datto State of the Channel Ransomware Report, the average amount of money the bad guys requested as a ransom was $4,300 in 2018 – but, the average cost of the downtime for those incidents? $46,800.
Think about that: Downtime costs an average of 10x more than what the bad guys demand you pay in ransom. If you own a business and this doesn't make you lose sleep at night, I envy your ability to disconnect from real life.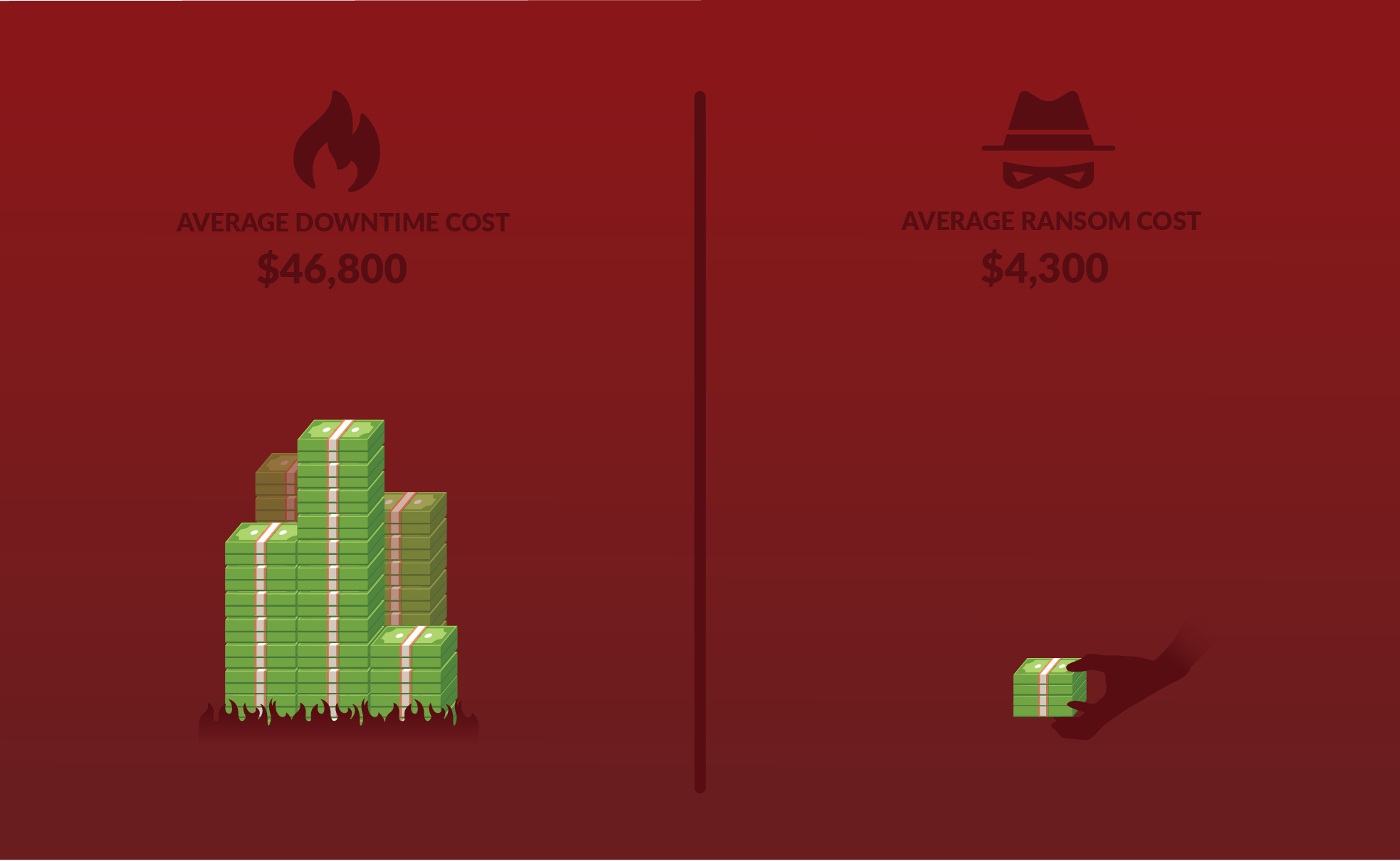 Get Protection Before You Need It
You need to go beyond anti-virus. Other than educating your employees, a mature backup and disaster recovery solution is paramount in keeping your business running. Implementing a proper backup solution is simpler than you think.  Even implementing a basic disaster recovery plan for SMB can be completed with little fuss.  Simple solutions DO exist to help both you and I sleep well at night and you don't need a prescription for it!
Well, maybe you do, but I'm just an IT guy, not a doctor.