The fastest, simplest way to set a calendar reminder directly from your inbox in Outlook.
This trick saves me from letting emails slip through the cracks. All you gotta do is drag your email from the inbox straight to the calendar icon. Outlook automatically opens up a calendar event, with your email contents in it. Simply change the title of the event to be something actionable, like, "Review Before 2pm Meeting", hit save, and you're done!
Wherever you have your calendar available (on your computer, synced to your phone, synced to your watch …), you will be reminded to review this email.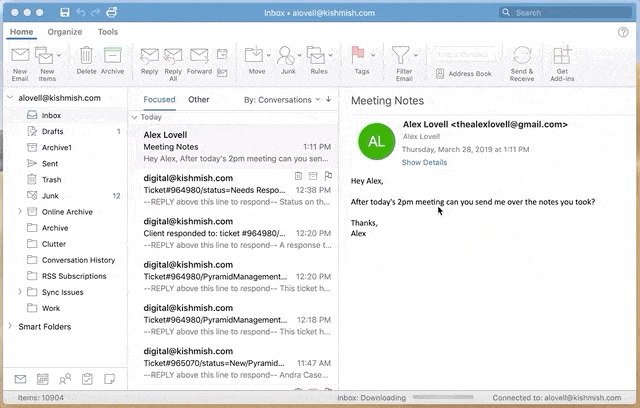 NOTE: You may want to change the time of the event as the time of the event will default to the next 30 min increment.