Full eCommerce

The Wine House
The Wine House is a Los Angeles based wine shop that services customers across the world. Their site is a full e-commerce build that allows customers to shop their diverse selection of wine and spirits, get recommendations on wines based on their tastes, and sign up for their custom-designed email newsletters to receive new wine releases and vineyard updates.

The Problem
The Wine House approached us with a big problem. They began work on a brand new digital storefront to sell their massive selection of wines and spirits, but their development team had hit a wall. They needed a team of back-end experts to integrate their systems into a unified whole, and ultimately deliver a platform robust enough to process hundreds of orders a day without missing a step.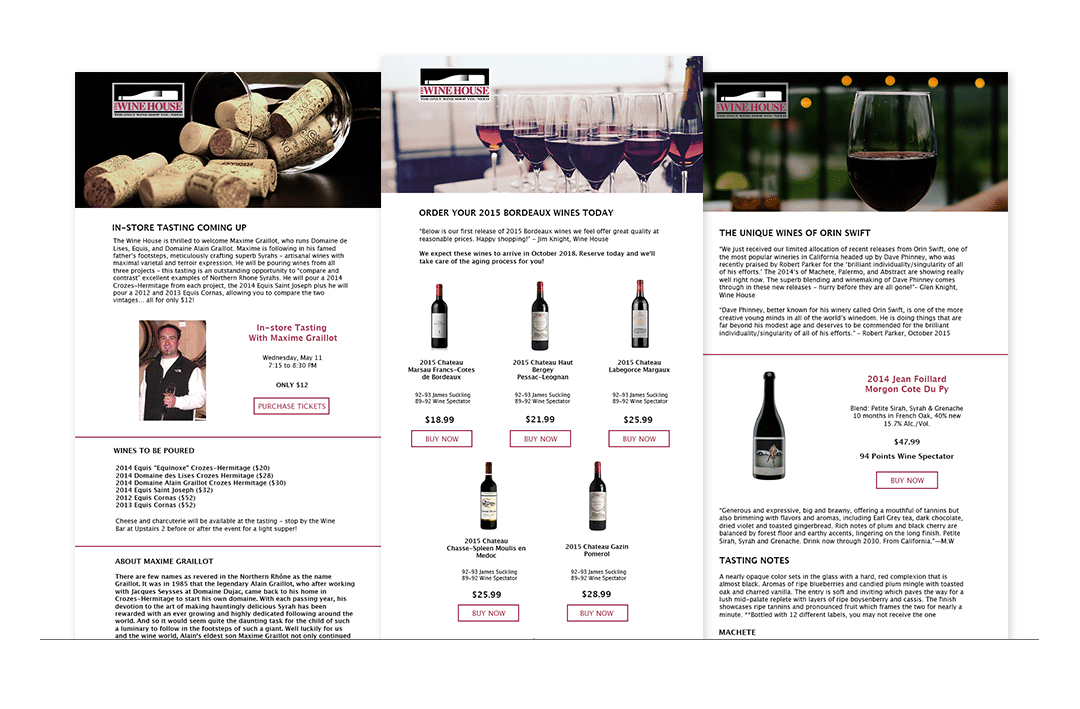 Challenges
One of the biggest hurdles we faced was in the integration of their wine database with the other systems at play; their in-store POS, online order fulfillment, and stock records would all have to work in lock-step. Since email marketing constitutes a large portion of their online sales, it was vital to work closely alongside The Wine House team to ensure we knew the best ways to position wine within the campaign templates. In parallel with the development of the site, we designed and implemented campaigns for ongoing use by The Wine House's in-house marketing team.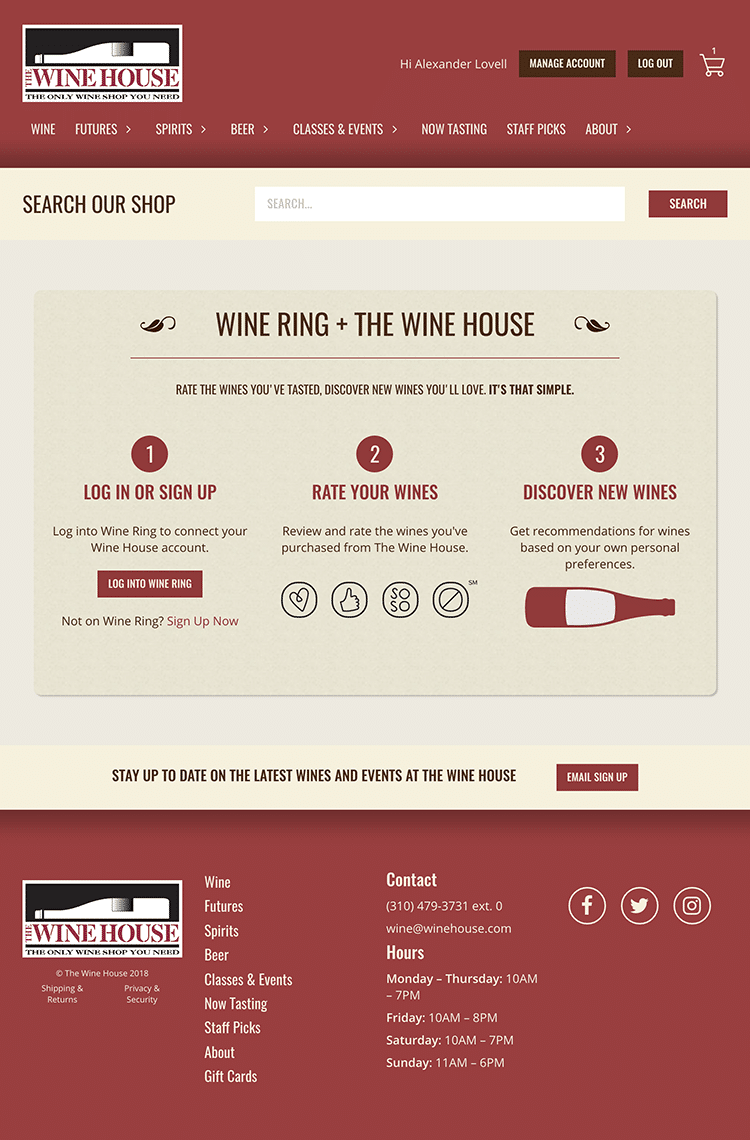 The Solution
After a development crunch tying up the loose ends of a half-coded website, we launched the new Wine House site in May of 2017. Since launch, we've continued improving the site, partnering with Wine Ring to give long-time customers wine recommendations based on their previous purchases. The Wine House continues to look beyond Los Angeles, pushing its marketing efforts to focus on lead generation and retention for repeat buyers, and continuing to better the digital experience for website visitors.