Website Development & Ads

The Signature Clubs
The Signature Clubs website connects potential members with all of the benefits of membership within each of their 8 Vail Resorts clubs, complete with gorgeous photography of the grounds and lists of provided amenities. The site aims to bring in new memberships by persuading potential members to take an in-person tour of the club location.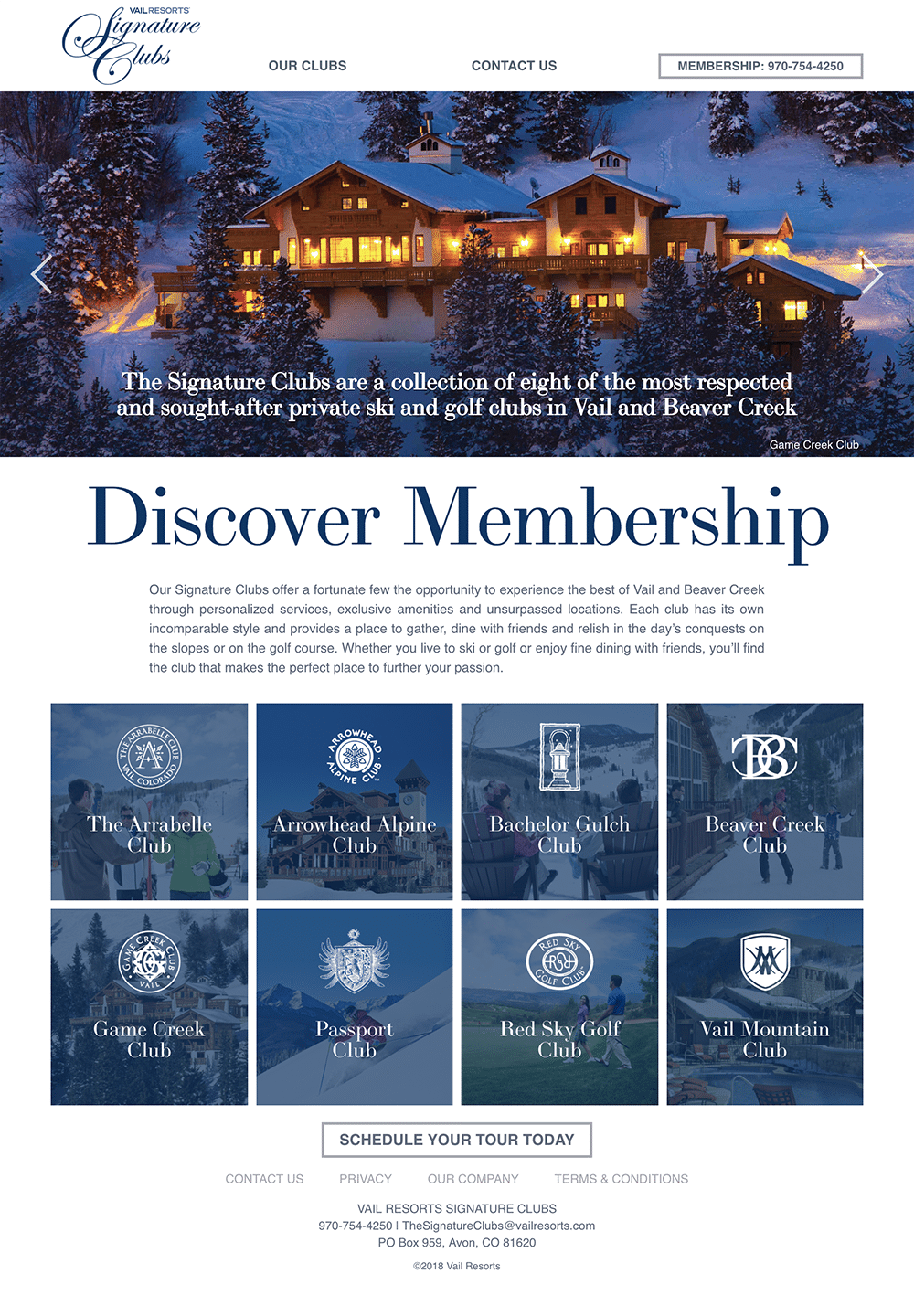 The Problem
The Signature Clubs needed to develop a new website and marketing materials to drive new memberships for its eight exclusive clubs in and around Vail, Colorado. It was important the website and ads cater to an affluent, active audience, and that they faithfully reflected the high-class ambiance central to their clubhouses and other marketing materials. Digital outreach would include email marketing, social media, and banner ads.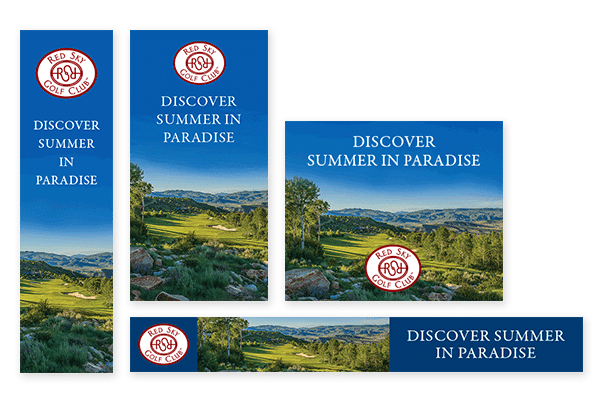 Challenges
Working with their in-house marketing team to develop the wide range of ad materials proved to be a rewarding challenge. Once the mockups were finalized, it was important for the developers to maintain the high-class look and feel with micro interactions within the site. Since each of Signature Club's Memberships has its own distinct seasonal appeal, we assisted in the generation of ads on an ongoing basis as to capitalize on timing the campaigns for the start of each season.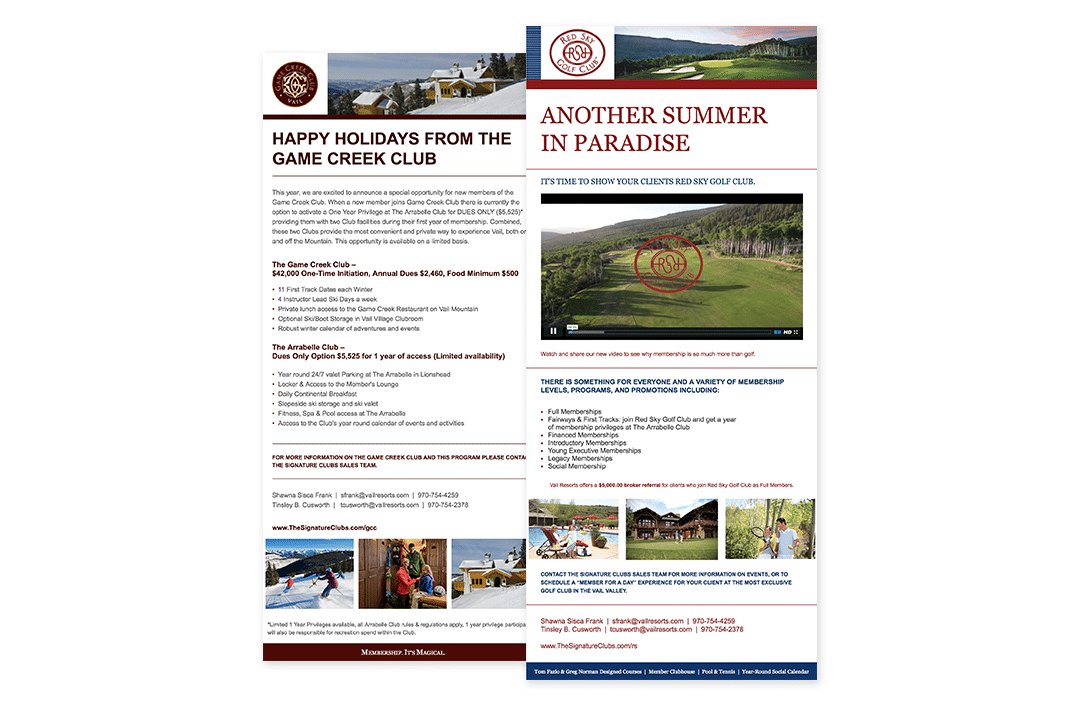 The Solution
Continuing to partner with Signature Clubs has ensured that their websites and marketing materials keep working the way they're meant to. As they steer the marketing strategy specific to their affluent target audience, we continue to faithfully implement new banner ads, email campaigns, and social media posts under their continued advisement. Years after the new site's launch, the timeless elegance of the design (and supporting technology) keeps it looking fresh.